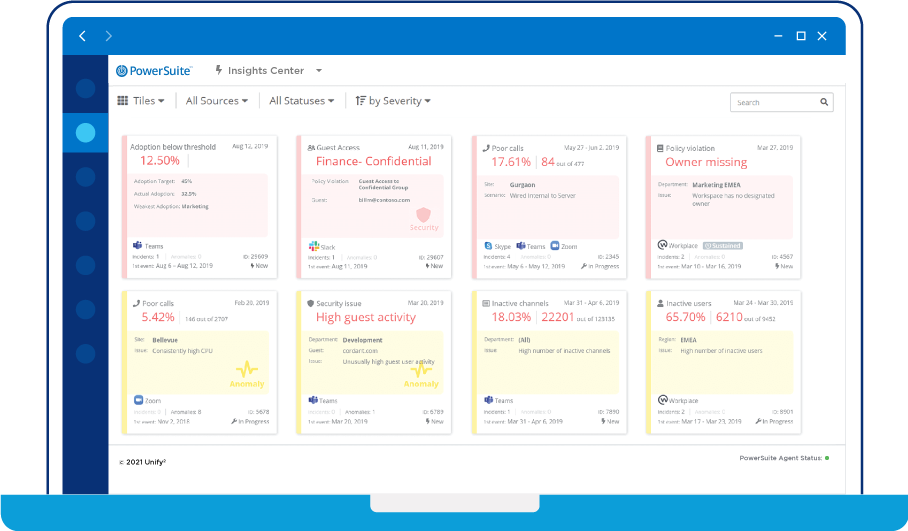 Intelligent reporting
Achieve 360° root cause visibility of your UC and collaboration environment, transforming the troubleshooting experience and enabling comprehensive operational excellence. This AI-powered solution includes usage and adoption, call reporting, system troubleshooting, problem management and service reviews.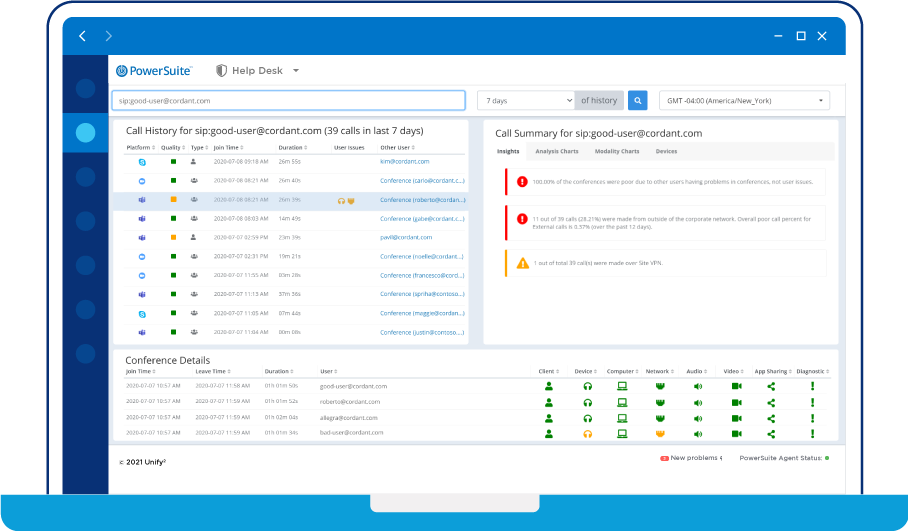 User experience
Analyze the communications experience of the end user, from the desk act-layer back to the cloud, for final-mile user satisfaction and ongoing system effectiveness – with help desk and executive and room experience tracking.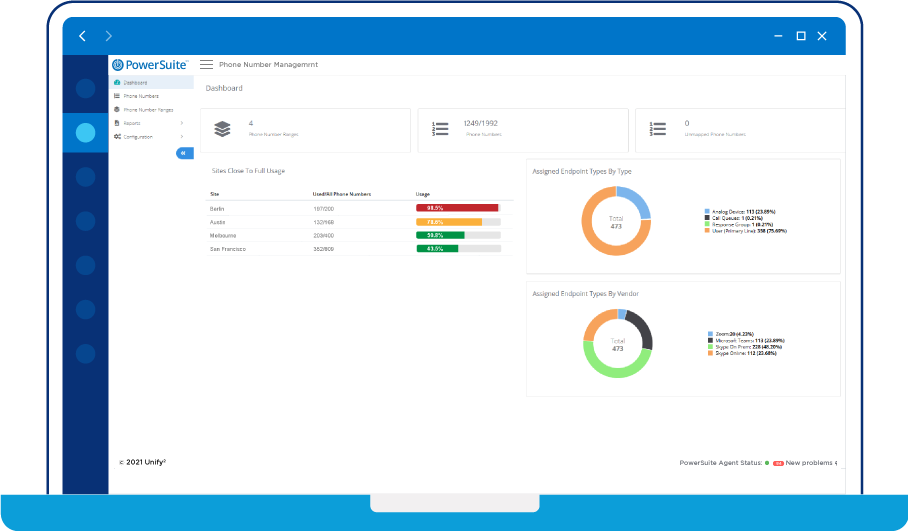 Administration and automation
Simple and streamlined workflows allow IT to work better, smarter and faster to administer your UC and collaboration platforms. Take control of your multi-vendor environment with a single pane of glass to boost management to the next level, including phone number management, device management and flexible policy enforcement.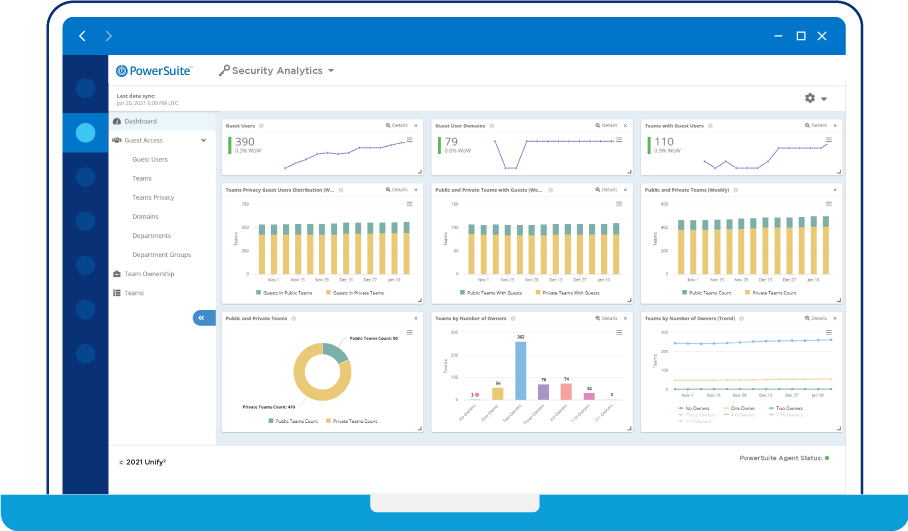 Security analytics
Discover collaboration security blind spots with comprehensive reporting and get to actionable insights fast, covering guest access, team analytics, user reporting, and risk assessment.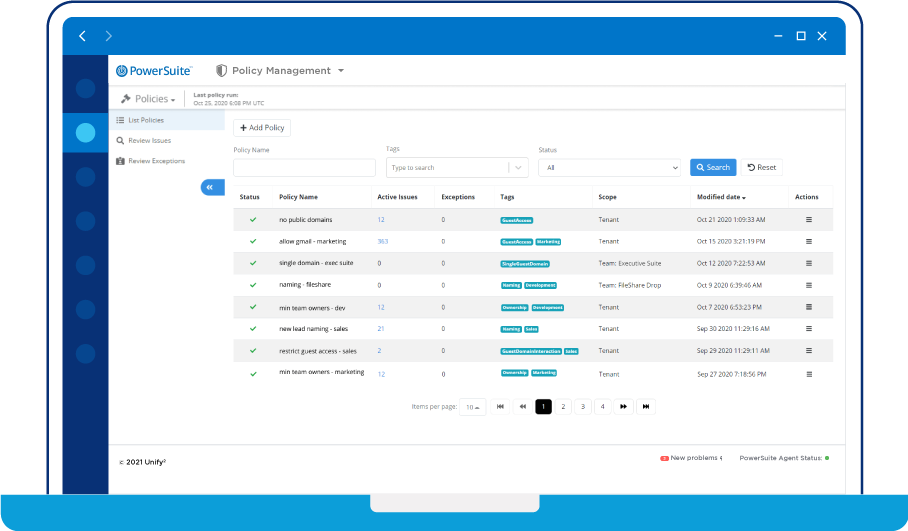 Governance
Enable consistent collaboration security and governance by empowering IT with the tools to easily create, deploy and monitor policies. These advanced governance capabilities – include guest policies, team policies, adaptive scopes, compliance, lifecycle management, smart policy management and impact analysis.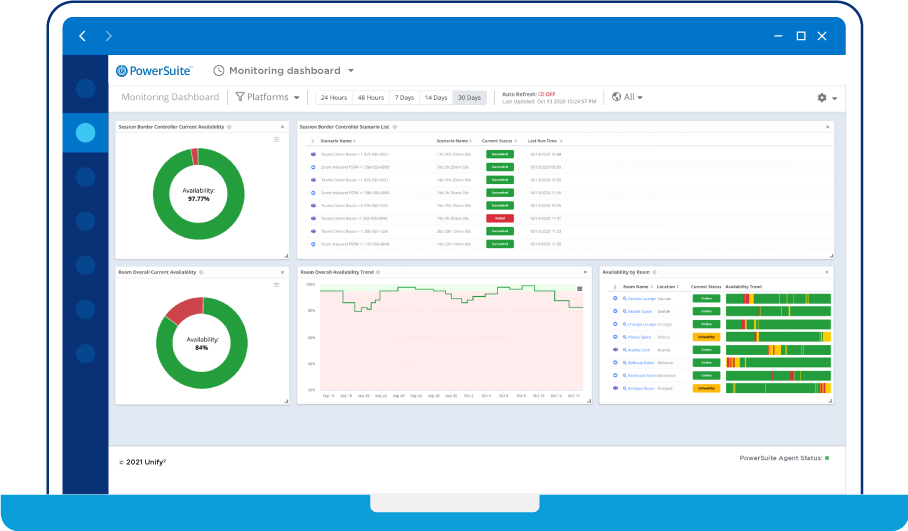 Monitoring
Don't just troubleshoot performance issues. Stay one step ahead of system and user problems by following PowerSuite's actionable insights, allowing for smart and quick remediation over PSTN availability, room monitoring and problem management.
---